Metropolitan Management Gives Back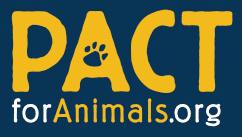 PACT supports deployed military, hospital patients of all ages, and their families, by providing temporary in-home foster care for their companion animals.
PACT
, founded in 2010, is the only 501(c)(3) that provides foster care for the companion animals of military personnel and hospital patients whose only other option is giving their beloved animal to a shelter. All of PACT's services are free of charge. PACT relies solely on volunteers and donations to care for companion animals until they can be reunited with their owners. Hospital stays and military deployments or training can range from three months to over a year, and families often relocate to be close to their loved ones. We match a family's beloved companion animals with loving foster homes that will care for them while their owners concentrate on serious life situations. Instead of giving up a companion animal at a shelter, families can now place their beloved animal in a temporary foster home so they can be joyfully reunited when their personal crisis has passed. Military personnel from throughout the country have benefited from our program. PACT has worked with Veterans Hospitals, Ronald-McDonald Houses, DuPont-Nemours Children's Hospital and Children's Hospital of Philadelphia (CHOP).