Metropolitan Management Corporation has positions available for highly self-motivated, enthusiastic, and goal oriented individuals who are looking to join our management team.
We offer a terrific work environment, where you will feel fully engaged and have the opportunity to fully develop your skills.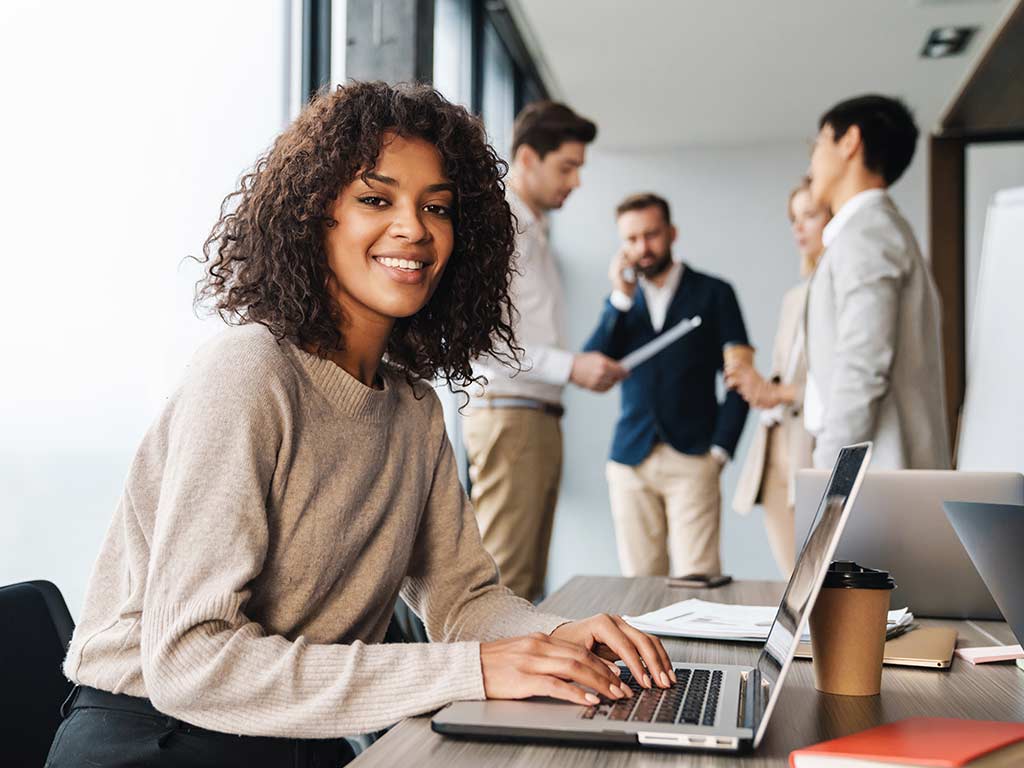 Working at Metropolitan is not just a job, but a passion to make a difference with our residents and the community. After all, this is a place people call home. We work hard, but also have fun. Our fun consists of training classes, team building, parties, family member internships, industry events, property competitions, and more.
Our maintenance personnel have on average been with the company for over 11 years. In addition, some have been on the team for over 20 years. There is a reason why. Come find out and join the team.
View the open positions below and submit your resume to the Metropolitain team either via email or through mail. Contact our team today learn more about our open positions.
Metropolitan Management Corporation is seeking a highly motivated and outgoing leasing consultant for our apartment community at multiple locations . At least two years of previous experience with on-site leasing at conventional residential apartment communities is preferred, with current references of your job performance in this field preferred, but willing to train the right person. Must have an outgoing personality, be personable, and willing to go that extra mile to get the job done. This position offers a lucrative salary, 401k, medical, dental, vision, and life insurance. As a leasing professional you will strive to provide a superior experience for residents and promote a positive work environment with colleagues and vendors. Your responsibilities will include but are not limited to the following job description: Leasing Consultant Responsibilities: Lease Apartments Inspect the property regularly to ensure the community's presentation and building systems meet company standards and residents are in compliance with the rules and regulations of the community Schedule and perform move-in with new residents to ensure a happy transition into their new home Review weekly occupancy reports Create and monitor marketing materials and outreach campaigns Create and maintain new and current resident folders as needed Leasing Consultant Qualifications: Great personality and strong sales background Demonstrate strong communication skills and customer relations Strong computer and marketing skills Have excellent time management skills Be able to multi-task in a fast paced environment Must also have strong leadership skills and work well in a team atmosphere Be able and willing to create and attend resident functions when needed Must have own vehicle and valid driver's license. Must be able to work Tuesday – Saturday. Leasing Consultant Benefits / Perks: This is an excellent opportunity for an outgoing sales person to join our award-winning team. We offer a competitive salary, 401k, medical and life insurance. Salary: $35,000.00 to $40,000.00 /year plus commission
The manager will strive to provide a superior community experience for residents and promote a positive work environment with colleagues and vendors. Must have at least 7 years experience in Property Management and 5 years as an on-site Property Manager.
Metropolitan Management Corporation is seeking an experienced and self-motivated Apartment Maintenance Technician to join our team. Must have: 2-3 years experience in apartment maintenance Valid driver's license and vehicle Own tools. You must be able to perform repairs and maintenance of all building systems including but not limited to the following: Appliances Light plumbing Electrical Drywall and painting HVAC experience a plus You should be able to complete quality make ready's on a consistent basis. You will also need to be on call for emergencies. Great benefits package that includes a generous salary, health and life insurance, 401k, discounted apartment, if needed. Please include your salary requirements with your resume. Salary: $22.00 – $25.00 per hour Monday to Friday You are required to have a valid driver's license and own vehicle. On-call week which will include weekends.
These positions are available in all of our markets, including Chester, Philadelphia, Montgomery County, Bucks County, and South Jersey. Metropolitan Management Corporation complies with the
Philadelphia Fair Chance Hiring Law
.
About Metropolitan Management